---
Qualifications of Yoga Instructor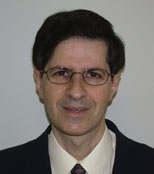 NOTE: A colleague remarked that the man in the photograph is not appropriately dressed for this website, and of course, she is correct. But I decided to keep it until I have a chance to acquire one that is less suitable. My experience with yoga spans more than 35 years. I hold a certificate bearing the signature of His Holiness Swami Chidananda Saraswati, successor to the late Swami Sivananda. Chidananda is President of THE DIVINE LIFE SOCIETY, located in the village of Muni-Ki-Reti, near Rishikesh, India.

The certificate documents the completion of a four-day training program in yoga. It was obtained in 1992 during a period of nearly five months in which I lived and travelled throughout India. I attended numerous lectures, participated in a course of vedantic study, resided at an ashram (yogic monastery), rendered selfless service and made pilgrimage to holy sites.

I have instructed yoga at such institutions as UNIVERSITY OF TORONTO (Department of Physical Education), Seneca College of Applied Arts and Technology, Centennial College of Applied Arts and Technology, North York Board of Education, York County Board of Education, York Region YMCA. Under my own auspices, I established a course at York University and taught yoga to both staff and students.

In addition, I published several articles dealing — in whole or in part — with yoga, including paid articles in Miss Chatelaine, (now Flare) and Score, Canada's national golf magazine. My Eastern training is supplemented by a Master of Arts in psychology from the University of Regina.

Fitting the practice of meditation into my busy schedule has not been easy. I struggled with this for many years. However, in April 2004, I had a breakthrough: I was able to arrange my affairs so as to practice meditation daily. Since then, I have averaged approximately 25 minutes per day. It has made a world of difference.

I also practice physical exercises and study the writings of yogic saints, on a daily basis. I practice asanas (postures), pranayama (breathing exercises), kriyas (purification exercises), bandhas (locks), and mudras (gestures).

Unless one actually engages in regular spiritual practice, one cannot begin to imagine the benefits; they pervade all facets of life. This is particularly important for a teacher. If teachers can't motivate themselves to practice, how can they motivate their students? If students don't practice, how much can they realistically expect to benefit? For this reason, I consider regular, systematic practice one of the most important qualifications of a spiritual teacher.